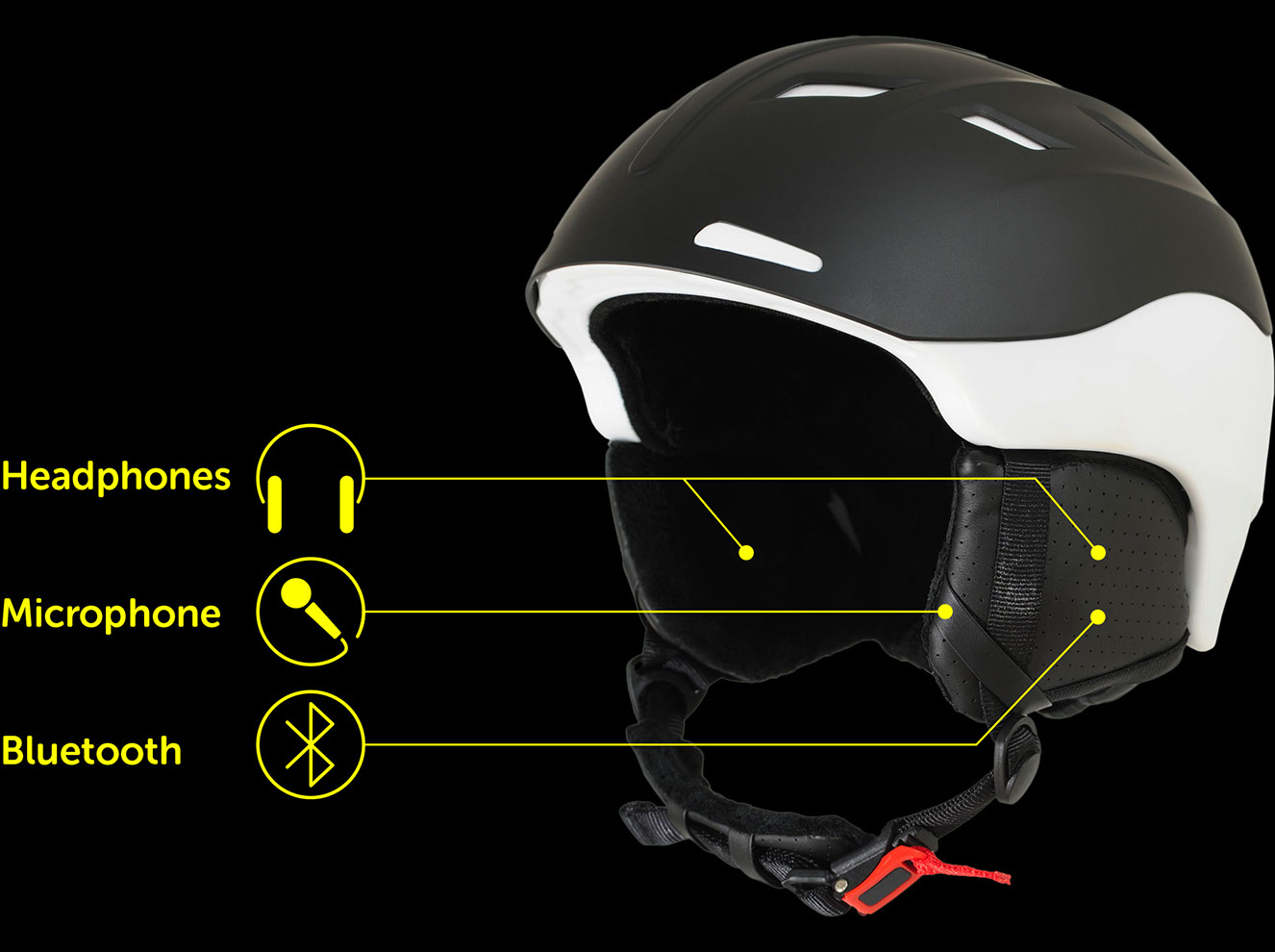 Talking Helmet presents the first ski and snowboard helmet with integrated communication system.
In addition to its proven protective function, the helmet serves as a versatile communication center and offers skiers and snowboarders opportunities to significantly simplify communication with the outside world.
The system allows a wireless Bluetooth data transfer between helmet and smartphone (Android and iPhone). It is controlled by the control panel on the helmet, or by an additional external remote control that can be mounted on a ski glove or on a jacket. So the smartphone can stay in your pocket at any time and does not slip out of your gloved fingers.
The Talking Head ski helmet is characterized by its outstanding functionality. A technical multitasking tool at its best. The following features are available to skiers and snowboarders:
Phone … The phone stays in your pocket
Intercom … communication from helmet to helmet
Music … maximum sound experience without wires
Control … easy operation via Bluetooth system
Talking Helmet was designed by enthusiastic skiers to make music and communication fun and easy while skiing.
This is ski slope pleasure in perfection.